Minister's Update - August 2018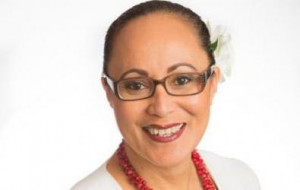 Kia ora, malo e lelei, talofa lava, namaste, ni hao, mabuhay, anyoung haseyo, and very warm greetings to all.
This month, I was delighted to celebrate Indian Independence Day with so many of our New Zealand Indian families and friends, at Radio Tarana's event in Auckland. It was very special to have so many of my Cabinet and parliamentary colleagues, as well as major community organisations attend. Well done to everyone who made this celebration a success.
Like Aotearoa, Ōtāhuhu Primary School is remarkable in its diversity, and the school celebrated its 160th birthday on 9 August. It was a pleasure to share the day with the pupils of the school. I wish all staff, students, and families at Ōtāhuhu Primary School many more successful years ahead!
August also saw the Hindu harvest festival of Onam, and the celebration of Eid ul-Adha. I am always glad to hear of New Zealanders from all backgrounds embracing our diverse traditions, and enriching our communities.
The very first edition of the Multicultural Times newspaper has been released this month! It was lovely to attend its launch, celebrating the release of the first of what I hope to be many editions of the newspaper. The Multicultural Times is unique in its focus on the views, successes, and concerns of our ethnic communities. Journalism is a great way to share communities' voices, promote the importance of social inclusion, and celebrate New Zealand's growing diversity.
In the spirit of supporting and empowering ethnic communities, I'm happy to announce that funding requests for the Ethnic Communities Development Fund 2018 opened on 15 August, and will remain open until 26 September. This year, I'd especially like to encourage applications that aim to increase the leadership and governance skills of ethnic community members. This aligns with one of my priorities – to move towards a more balanced ethnic representation on State sector boards and committees.
Mālō 'aupito and ngā mihi,
Jenny Salesa