Our role
The Ministry for Ethnic Communities is chief advisor to the Government on ethnic diversity and the inclusion of ethnic communities in wider society.
We provide information, advice and services to, and for, ethnic communities in New Zealand and administer funds to support community development and social cohesion.
Our work
In order to deliver on our role as Government's chief advisor on ethnic communities we look to:
Advise on the impact of government policies on ethnic communities and identify opportunities to effect change
Improve the responsiveness of the public sector to the needs of ethnic communities
Understand from ethnic communities what they need to thrive and communicate this to government
Empower ethnic communities to achieve their aspirations
We work with communities, other Government agencies and a range of organisations to effect change in areas critical to the wellbeing of ethnic communities.
The Ministry wants to be a catalyst for change. We want to work in partnership across the system to harness and share knowledge, deliver tangible change for ethnic communities and support communities to be empowered.
Our priorities
To help understand what ethnic communities want the Ministry to focus on, the Minister for Diversity, Inclusion and Ethnic Communities hosted a series of targeted engagements throughout April and May 2021. Based on the outcomes of that engagement, Cabinet has agreed that the Ministry's initial priorities are:
Promoting the value of diversity and improving the inclusion of ethnic communities in wider society.
Ensuring government services are provided equitably and in ways that are accessible for ethnic communities.
Improving economic outcomes for ethnic communities, including addressing barriers to employment.
Connecting and empowering ethnic community groups.
The summary of what we heard from the Engagements [PDF, 9.8 MB].
Engagement on the Ministry for Ethnic Communities [PDF, 1.4 MB]
Our Executive Leadership Team
Mervin Singham, Chief Executive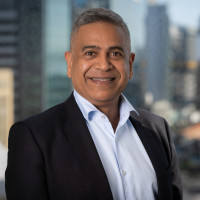 Mervin is a vastly experienced public servant and previously led the Office of Ethnic Affairs.
Prior to becoming the new Ministry's first Chief Executive he was appointed Executive Director, Royal Commission of Inquiry into Historical Abuse in State Care and in the Care of Faith-based Institutions in 2018.
From 2012 to 2018 he held a number of executive leadership roles at the Department of Internal Affairs, including Deputy Chief Executive, Stewardship and Organisational Sustainability and Deputy Chief Executive, Strategy and Governance.
Between 2000 and 2004 he was Chief Mediator at the Human Rights Commission.
He was Complaints Manager at the Office of Race Relations Conciliator from 1997 to 2000.
Mervin holds a Master of Laws (1st Class Honours), Auckland University and a Bachelor of Laws (Honours), University of Canterbury.
Richard Foy, Deputy Chief Executive Communities and Partnerships
Richard is an Aotearoa New Zealand-born son of Chinese immigrants, accomplished public speaker, failed comic-novelist and a technology-savvy futurist who's enthusiastically committed to a career of public service and leadership. Richard is a former Chief Archivist of Archives NZ, our National Archives, an LDC (Leadership Development Centre) Fellow, and a wannabe Starfleet Officer.
"As a Chinese Kiwi, born-and-bred in Aotearoa New Zealand, I grew up in Wainuiomata learning to navigate two worlds: the See Yip Cantonese-speaking Chinese culture of my immigrant forebears, and the predominantly Pākehā (in the '70s-'80s) culture of my local community. In adulthood, I've learned to navigate the third world of Te Ao Māori, notably through my public service career and leadership roles. In the past decade, I've learned to navigate my fourth world, as my partner is German, and our daughter Lucy is a Chinese-German Kiwi. I happily embrace 'yum cha, meat pies, hangi and sauerkraut'—and the diversity of cultural traditions and flavours they embody—all with equal gusto!"
Outside of work, Richard is obsessed with his children, Star Trek, and fungi, sometimes in that order, but seldom in combination.
Fleur Murray, Deputy Chief Executive Corporate Services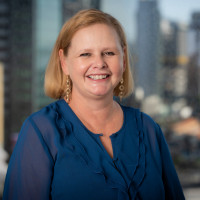 Fleur joined the Ministry in August 2021 continuing a successful career in a wide variety of leadership roles.
She has had senior executive positions in a range of sectors, including, Meridian Energy, PG Wrightson's, Inland Revenue, ANZ Bank, General Manager People and Culture at the New Zealand Racing Board and TAB, Chief People Officer at Parliamentary Service and most recently Group Manager Shared Services at the Royal Commission of Abuse In Care.
Fleur and her team are responsible for all the Ministry's corporate functions including communications, HR, health, safety and wellbeing, governance, reporting, property, finance and procurement.
Pratima Namasivayam, Deputy Chief Executive Policy and Analytics
Pratima joined the Ministry in March 2022 from the Ministry of Defence. With a background in policy, law and management, Pratima's career has been in the New Zealand public service. Since starting as a policy advisor in the Public Law Unit of the Ministry of Justice, she has held diverse professional roles in the Department of the Prime Minister and Cabinet, Canterbury Earthquake Recovery Authority, Accident Compensation Corporation and the Ministry of Fisheries.
For the last three years, she has acted as an independent consultant for the likes of the Crown Law Office, the Ministry of Education and the New Zealand Transport Agency. Her management career has included policy (both strategic and operational), legislative change and implementation, organisational change programmes, and negotiations on behalf of the Crown.
Pratima has post-graduate qualifications in Health Sciences and in Law, and is an enrolled barrister and solicitor of the High Court of New Zealand.
Berlinda Chin, Chief Advisor
Berlinda joined the Ministry in August 2021, having previously held leadership roles with the Office of Ethnic Communities including as Director.
Her career in New Zealand has involved many roles connected to diversity and multi-culturalism. These included Strategic Specialist on Ethnic Communities at the State Services Commission, Private Secretary to two different Ministers with Ethnic Community portfolios and Intercultural Advisory Manager at the Office of Ethnic Affairs.
Prior to joining the Ministry, she was Head of Community Engagement for the Royal Commission of Inquiry into Historical Abuse in State Care.
Berlinda works across a wide range of Ministry portfolios and is the key liaison with the Minister's office.
Our minister
The Minister for Diversity, Inclusion and Ethnic Communities is Hon Priyanca Radhakrishnan(external link).
Our history
In December 2020, Cabinet agreed it would establish the Ministry for Ethnic Communities from 1 July 2021.
The seeds of the Ministry were planted in 1995 with the creation of an Ethnic Affairs Desk within DIA. Over the last 26 years, the organisation has slowly grown in size and function.
Click on the link below to see the key milestones in our journey to become a full Ministry.
History of the Ministry for Ethnic Communities PDF [PDF, 35 KB]