COVID-19 growing in New Zealand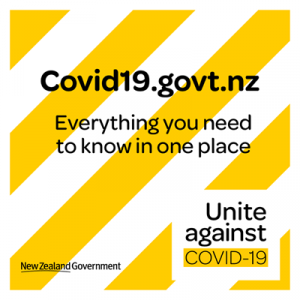 New Zealand has moved to COVID-19 Alert Level 4. We want to reassure you that our top priority remains supporting ethnic communities.
How we will continue to support you
The Office of Ethnic Communities people are now working from home, as is much of the country, but continue to be available by telephone, video calling (such as Skype and Zoom) and email (our email convention is firstname.lastname@dia.govt.nz).
Our commitment is that we will keep you updated when we have information to share that's relevant to ethnic communities.
Information in languages other than English
Our team has prepared videos in a variety of language for ethnic communities. Please share these with your communities and those you know who speak a language shown below. It's important for everyone to understand New Zealand's current situation.
Arabic message
Cantonese message
French Message
Hindi Message
Mandarin message
Persian/Farsi message
Spanish message
Urdu Message
Written information is also available in Chinese(external link) and Hindi(external link).
It's important to get your information about COVID-19 from a reliable source. We recommend the New Zealand Government's official COVID-19 website covid19.govt.nz(external link). The Ministry of Health's(external link) website is also another reliable place for information.
Closure of places of worship
The Government has asked all New Zealanders to stay at home to help stop the spread of COVID-19. This means you cannot leave your house to visit a place of worship. We suggest reaching out to your religious leader by phone, email or social media to see if they are live-streaming services or prayer.
Funerals and burials under the lockdown
New rules are in place for taking care of our deceased loved ones during the lockdown. The rules apply to everyone, every culture, every religion, regardless of the cause of death.
Under the new rules, there will be:
no formal funerals or burials whatsoever
no funerals at church, the mosque, synagogues, temples, funeral home or other venue
no private funerals at home.
Many people will find this hard but these measures are important to help reduce the spread of COVID-19, especially to our elderly and at-risk family members. It is the best way to keep our communities safe.
For further information visit the COVID-19 Funerals and Tangi webpage(external link).
Information for charities
Are you a registered charity? If so, Charities Services(external link) remains open. New charities can apply for registration, existing charities can complete their annual return (if they are able - extensions of time are available), and they are available to answer questions.
Contact: info@charities.govt.nz
Information for community groups
The Department of Internal Affairs' Community Operations(external link) team is also still available, although their regional offices are closed.
Contact: community.matters@dia.govt.nz or 0800 824 824
Kia Kaha
Please stay safe and stay connected. Most importantly, please follow the advice on the COVID-19 website(external link). If you have any questions, please don't hesitate to contact us. We want to hear from you.