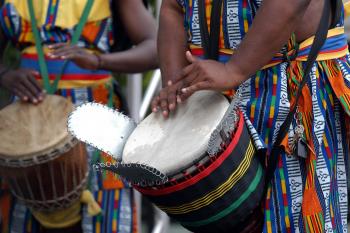 New Zealand is a diverse country with over 200 different ethnicities. The Ministry for Ethnic Communities is committed to promoting the benefits of ethnic diversity and offers an Intercultural Capability eLearning programme to support this. This introductory programme is aimed at increasing people's cultural understanding to better interact or communicate with people from different backgrounds.
The programme is made up of four modules and focuses on understanding what culture is, how it impacts on communication and behavior and provides tools and methods for improving people's ability to communicate effectively across cultural boundaries.
The programme is interactive, self-directed and self-paced, meaning you can move through it as quickly or slowly as you like. Each of the four modules builds on the previous one. We recommend that you do the modules in order and then let us know what you think by filling in the survey following Module 4.
For optimal viewing of these eLearning modules please note that you should be using one of the following browsers on your computer, tablet or mobile phone:
Internet speed specifications
Personal Computers:

Internet Explorer 9+
Chrome 14 and higher
Firefox 3.5+
Safari 4+
Opera 11+
Tablet/Mobile Phone:

Mobile Safari 3.2 and higher
Android default browser. 2.1 and higher
Opera Mobile 5 and higher
Module 1
New Zealand's Cultural Context
Module 2
Module 3
Module 4
Survey
References and Acknowledgements
Photos – shutterstock.com
Iceberg image – source unknown
Statistical information – 2013 Census, Statistics New Zealand
Four Circles of Diversity – Reproduced with permission of Anita Rowe and Lee Gardenswartz