Sport Waitakere works to increase diversity in sports clubs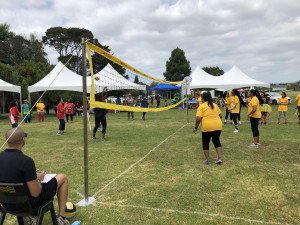 Sport Waitakere Trust's Diverse Westies project aims to support West Auckland sports clubs to create welcoming environments for all participants. It is one of the initiatives receiving funding from our Ethnic Communities Development Fund.
In New Zealand, sport is shown to contribute to happier and healthier people, and better-connected communities(external link).
Sport Waitakere Trust will hold three diversity workshops focused on enabling sporting clubs to better cater to their ethnic communities.
Javeed Ali, Indian Community Coordinator at Sport Waitakere Trust, says "recent research conducted by Sport NZ indicates that Asians and Indians currently within the club sport system in New Zealand are less satisfied than the general population. This provides a great opportunity to support and upskill clubs to better cater to our growing communities."
One-on-one support will also be offered to sport clubs on a nomination basis. These sessions will focus on how to encourage a positive experience for diverse community members.
Regional Sports Organisations in West Auckland will be consulted during the design phase of the project to collect insight on the ethnic makeup of sports clubs. Learnings from the consultation will help tailor the project to West Auckland community needs.
The Ethnic Communities Development Fund(external link), supported by the Office of Ethnic Communities, has approved 75 projects to receive funding in 2019. These projects all show a commitment to improving New Zealand's social cohesion and supporting the development of established and emerging ethnic communities.