Portuguese in Aotearoa 1826-1886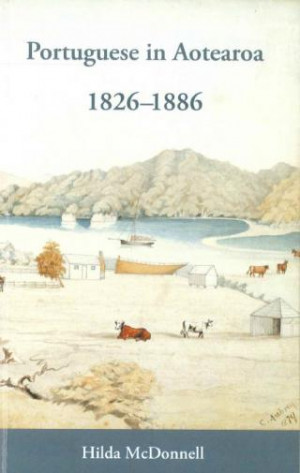 Hilda McDonnell is a former librarian with a fascination for social history. Her commitment to preservation and passion for history lead her to write Portuguese in Aotearoa, an investigation into the lives of early settlers originally of Portuguese nationality.
Portuguese settlers were among the first immigrants to New Zealand in the 19th and 20th centuries. Between 1826 and 1886, Portuguese settled as far north as Mangonui and as far south as Stewart Island and many places in between.
An 1881 census recorded over 200 settlers in New Zealand who were born in Portugal. With these settlers mainly arriving to New Zealand on whaling ships, most were men, with only 19 women among them.
Once settled, the Portuguese quickly became part of the community and worked in local industries. McDonnell's book looks into the lives of Portuguese settlers and tells the story of their contribution to New Zealand.
McDonnell hopes her book is seen as a contribution to historical scholarship that could have otherwise be lost over time.
Today, the ties between New Zealand and Portugal are strong. Our relationship has been strengthened in recent years through shared peacekeeping work in Timor-Leste. Portuguese New Zealanders were recognised by the Office of Ethnic Affairs as an official community of New Zealand in 2010.