Minister announces measures to support communities affected by terror attack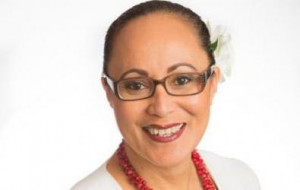 The Government has announced a range of measures to support ethnic communities affected by the 15 March terror attacks.
Minister for Ethnic Communities Jenny Salesa announced on 13 April 2019 that she will co-host a series of meetings across the country with key Muslim leaders.
"This will be a national conversation involving Imams, Muslim women and Muslim youth. It is important for me to ensure our Muslim communities are involved and engaged in shaping the response to the terror attacks and the recovery process," says Minister Salesa.
"These conversations will be complemented by a series of interfaith dialogues that will bring together leaders from different faiths to discuss how we can work collectively to support an inclusive society.
"As a Government we are committed to providing certainty and ongoing support to ethnically diverse communities, including Muslim communities, in the wake of the attacks."
We are currently working on co-ordinating these meetings and further details, including dates, will be announced in the next few weeks.
Minister Salesa has also announced that the Ethnic Communities Development Fund, which supports initiatives that aim to improve New Zealand's social cohesion and development of our ethnic communities, will receive an immediate uplift of $1 million.
Ethnic Communities Development Fund