Meet the Office of Ethnic Communities newest member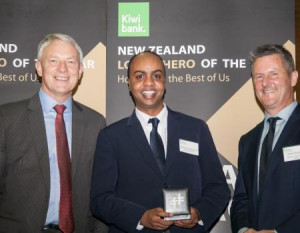 Kia ora. My name is Mohamud Mohamed and I recently joined the Office of Ethnic Communities team as a Diversity & Engagement Advisor in Auckland.
I am passionate about enabling our diverse ethnic communities to prosper and thrive in New Zealand. I have an interest in issues of social justice, human rights, gender equality, youth development and supporting former refugee, and migrant communities.
Prior to coming to the Office of Ethnic Communities, I worked with the United Nations High Commissioner for Refugees in Kuala Lumpur, Malaysia. I also taught New Zealand Politics and Co-operative Education at Auckland University of Technology.
I am an alumnus of the Office of Ethnic Communities Youth Leadership Programme, and continued my work as an active citizen by serving as the Chair of ONKOD Somali Youth Development Inc. I also volunteered on the board of Migrant Action Trust, and worked with the Umma Trust. Most recently, my civic contribution was recognised when I was acknowledged as a finalist in the Kiwibank Local Hero category of the 2018 New Zealander of the Year Awards.
I hold a Bachelor of Arts in Social Science and Conflict Resolution. I have recently completed a Master of Arts in Policy Studies with a thesis that examined refugee resettlement policies of the different political parties in New Zealand over the past 15 years.
I am looking forward to settling in and contributing to the flourishing ethnic diversity of Aotearoa New Zealand.