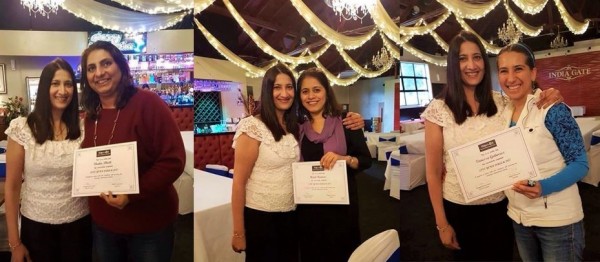 What links a cupcake business, an ethnic driving school for women and an IT support and training service for the elderly? These businesses all began with the Women Entrepreneurship Centre's Live Your Dream workshops.
The Women Entrepreneurship Centre, supported by the Ethnic Communities Development Fund, created the Live Your Dream workshops as leadership development courses for ethnic women.
Live Your Dream has empowered participants to create the business of their dreams. Hetal Parmar opened Cake Lounge, a specialist bakery for cakes and cupcakes, Shaila Bhatt started a driving school for ethnic women called Drive Smart, and Vanessa Gutierrez Maciel began Elderly IT, a computer support and training service for the elderly.
The Live Your Dream workshops provide participants with the tools and techniques to develop confidence, leadership, self-empowerment and creative thinking.
Workshop participants are buddied with a mentor who they can connect with after the sessions. These partnerships provide an opportunity to develop business plans, and foster networks for like-minded individuals.
Maria, a Live Your Dream participant reflected, "the workshops gave me an opportunity to meet empowering women from all age groups and educational backgrounds who have made their dreams real."
"I especially thank Sangeeta, Pablo, Laavanya for their support and encouragement in helping us all turn our dreams into reality", commented Maria.
For more information on Live Your Dream, check out the Women Entrepreneurship Centre.