Grant applications open for Community Connects Fund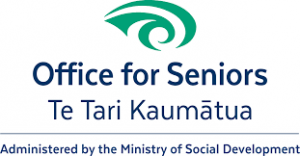 The Office of Senior's Community Connects Fund is now accepting grant applications.
The Community Connects Fund supports projects that either:
Start development of an Age-friendly Communities Plan, or
Implement an Age-friendly Community project
Applicants must be a:
New Zealand council
Community organisation
Not for profit organisation
Non-council organisation with support from their City or District council
The grant is not open to businesses or individuals.
The Office of Ethnic Communities values diverse cultures and ethnicities within communities, wider society and the nation. We encourage ethnic communities wishing to become age-friendly to apply for a Community Connects grant.
The Fund provides grants up to $15,000, from an annual budget of $100,000.
Applications close on 7 April 2019. Late applications will be considered in the next grant round. Application form and guidelines are available from www.superseniors.msd.govt.nz.(external link)
Alternatively, contact Community_Connects@msd.govt.nz.