Expressions of Interest Sought for the Ethnic Communities Development Fund Panel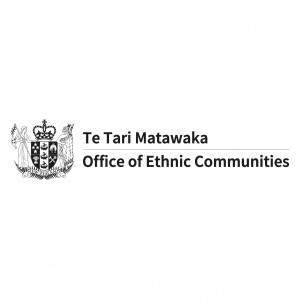 Update 17/05/2021: Expressions of Interest for the ECDF panel are now closed. We thank everyone for their interest. Our office will be in touch with applicants shortly about the next steps in this process.
The Office of Ethnic Communities is seeking Expressions of Interest (EOIs) to fill up to four vacancies on the ECDF Panel (the Panel) from 1 July 2021. The deadline for submitting expressions of interest is 11:59pm on Sunday 16 May, 2021.
About the Office of Ethnic Communities (OEC)
The OEC is the government's principal advisor on ethnic diversity in New Zealand. We provide information, advice and services to, and for, ethnic communities in New Zealand and administer funds to support community development and social cohesion.
From 1 July 2021, a Ministry for Ethnic Communities will be established. The Panel will continue to operate under this new Ministry.

New Zealand's ethnic communities come from diverse geographies and cultures, with a broad range of life experiences. Our mandated communities include anyone in New Zealand who identifies their ethnicity as Middle Eastern, Latin American, African, Asian, and Continental European.

About the ECDF
The ECDF provides $4.2 million per annum in grants for initiatives that support ethnic communities to grow their skills, celebrate their culture and take part in wider Aotearoa New Zealand society. The ECDF is available throughout the year.

The role of the Panel
The Panel operates as an advisory panel and makes recommendations on the distribution of grants, taking into consideration the purpose, priorities and criteria of the ECDF.
The Panel consists of a Chair, who represents the OEC, and up to six external members.

Skills and attributes sought
EOIs are sought from people, from our mandated ethnic communities, who are able to demonstrate the following skills and attributes in the context of Aotearoa New Zealand:
understanding of the aspirations of, and challenges faced by, ethnic communities;
knowledge of current Government priorities and initiatives in relation to ethnic communities;
understanding of community funding programmes; and
governance experience in the public and/or community and voluntary sector.
The desirability for diverse representation in the Panel, and to have Panel members from different regions of the country, will also be considerations in the selection criteria.

Eligibility
You must be a New Zealand citizen or have New Zealand permanent residency in order to apply.

Appointment process
Candidates must complete the EOI form and provide a current curriculum vitae (CV).
To download the form, please click on one of the following links:
EOI Form ECDF Panel Member - PDF Version [PDF, 193 KB]
EOI Form ECDF Panel Member - Word version [DOCX, 73 KB]
Please email a copy of the above documents to oecnominate@dia.govt.nz by 11:59pm on Sunday 16 May, 2021. No late EOIs will be accepted.
An internal OEC panel will assess all EOIs submitted, and shortlisted candidates will be invited to an interview.
The final appointment decision to the Panel will be made by the Executive Director of the OEC.
Please note that the submission of an EOI will not necessarily result in an appointment to the Panel, and no review process will be available.

Further information
Please refer to the Additional Information sheet for information on candidates' declaring conflicts of interest, further checks for preferred candidates, and time commitment and fees for appointees.
To download the Additional Information sheet, please click on the following link:
ECDF Panel - Additional Information for Candidates.pdf [PDF, 119 KB]