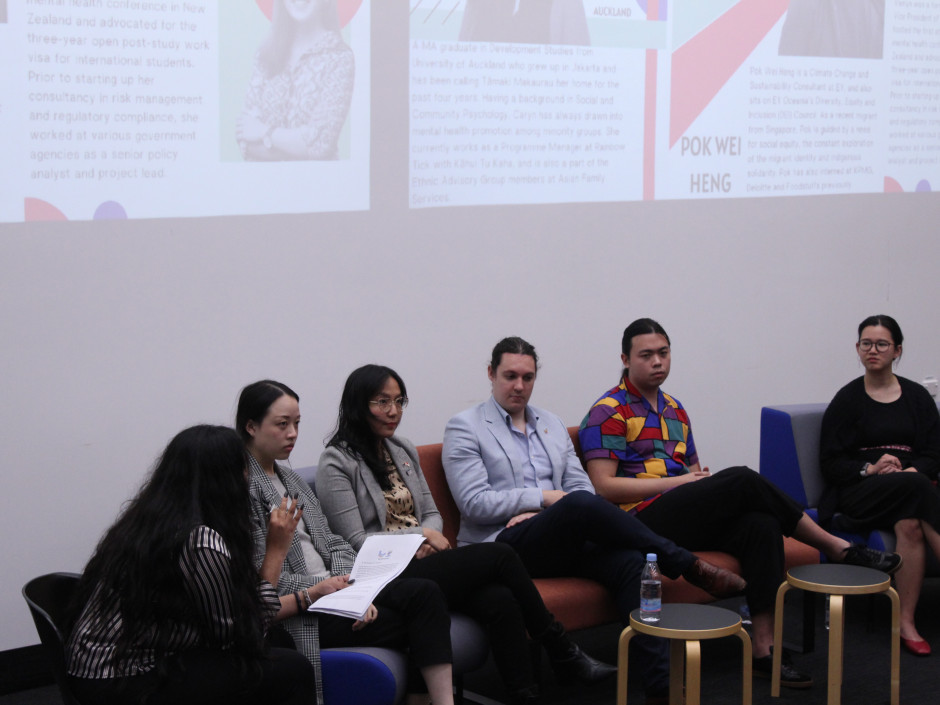 2022 New Zealand International Student Association* Roadshow
In celebrating the NZISA's 5th Anniversary this year, they organised their 2022 Roadshow from the 16th of September till the 6th of October 2022 in four locations: Christchurch, Dunedin, Auckland, and Wellington. In addition, a panel discussion was accommodated for all international students.

The purpose of the Roadshow was to connect all onshore international students in Aotearoa and welcome returning ones after re-open the international borders. It also allowed all onshore international students to network and connect with guest speakers, international students' support teams, and government agencies.

Our Ministry had a booth at the Auckland Roadshow with the information provided on the role of the Ministry and its services, which was well received by the international students.

The NZISA President Vikram Selvaraj says this was a very special opportunity. "The idea for the Roadshow was so students could rebuild confidence, connect with other students and hear about the available support. We always ensure that all international students' well-being is our top priority, especially in this post-pandemic situation. Students who attended felt inspired by the panel discussion, and we hope we will have this event again next year."

The Ministry, in the past, has assisted international students with COVID-19 support, employment workshops and information sessions. We also had an ongoing engagement with the NZISA. We helped them by providing information, connecting other agencies, inviting NZISA to consultations, and successfully funding an initiative through our Ethnic Communities Development Fund.

Some of the participating agencies and community organisations, along with the Ministry for Ethnic Communities, were:
• New Zealand Qualifications Authority
• Education New Zealand
• Ministry of Education
• ISANA NZ .
• Tātaki Auckland Unlimited
• Asian Family Services

Students can find more details and sign up to attend similar events through the NZISA Facebook page.

* The NZISA is an umbrella body that brings together international student leaders nationwide. It represents the collective voice among international students studying in New Zealand.