You will need to fill in an application form online. Your project must support the purpose and one of the four priorities of the fund.
Purpose
The fund's purpose is to improve social cohesion in Aotearoa New Zealand and support ethnic communities to be included, feel connected and participate in society.
Priorities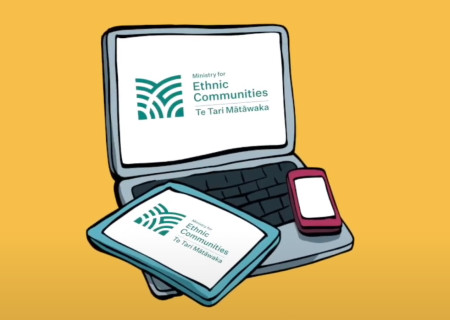 Your project needs to:
Support the purpose of the fund
Show how it fits one of the four priorities below
We will ask you to confirm this on your application.
Choose the one priority that fits best with your project.
Take action to promote the value of diversity and improve inclusion of ethnic communities.

Examples of projects might include:

Celebration of religious festivals and national or remembrance days
Events showcasing cultural performances, art, drama, language, or food
Social inclusion programmes

Ensure equitable provision of, and access to, Government services for ethnic communities.

Examples of projects might include:

Covid vaccination community information events
Mental health for ethnic communities' workshops
Community resilience and recovery projects
Creating culturally appropriate radio programmes

Develop and support initiatives to improve economic outcomes, including addressing barriers to employment.

Examples of projects might include:

Capability building or development programmes
Entrepreneurial workshop
CV writing and interview training workshops
Building digital skills workshops
Small business projects for new settlers and their families

Work to connect and empower ethnic community groups.

Examples of projects might include:

Cross-cultural parenting programme
Water confidence classes for migrant women and children
Leadership development and support for migrant and refugee youth
Cultural identity and developing community spirit workshops
Senior citizen events
Youth sports events and tournaments
What we do not fund
Grants to individuals
Grants for capital works
Already completed or partially completed projects
Debt repayment or servicing
Activities intended to generate profit
Operational or business as usual costs
Businesses for profit, political goals, or religious ministry
Projects to raise money
Alcohol or similar substances
Please note, the application form is in English. If you need help, contact our Community Funding Advisors at ecdf@ethniccommunities.govt.nz.