Kupu takamua a te tumu whakarae | Chief Executive's foreword
Serving Aotearoa New Zealand, supporting our ethnic communities, and embracing a promising, inclusive future.
As we enter year two of the Ministry's journey, I am proud to introduce this year's annual report of the Ministry for Ethnic Communities.
Reflecting on the past year, it is clear that our success is a shared achievement — one that would not have been possible without the collective efforts of our government and community partners, the trust and support of our ethnic communities and the dedication of our exceptional team in the Ministry.
Looking ahead to the coming decade, projections indicate that ethnic communities will comprise over 25 percent of New Zealand's population. This significant demographic shift creates economic and social advantages for our nation, enriched by its cultural diversity. Genuine inclusion of ethnic people in our communities, irrespective of culture, creed or national origin, is critical to unlocking the economic, social and cultural advantages that ethnic diversity brings for everyone. Everything the Ministry does is aimed at making New Zealand better for everyone in the country.
The Government makes decisions that profoundly affect the lives of New Zealanders every day. The Ministry for Ethnic Communities is the chief advisor to the Government on ethnic communities and their inclusion in New Zealand. Our advice ensures that the Government's decision-making takes ethnic communities' needs into consideration, leaving no-one behind.
All our activities were driven by our published strategy. We have, and continue to play, an essential role as a trusted broker between government agencies and ethnic communities. Government agencies, like the Ministry of Health, the New Zealand Security Intelligence Service and many others, rely on us for our established connections with ethnic and faith-based communities. They seek our expertise to engage effectively with these communities, relying on the Ministry's established relationships, knowledge and insights into each group's unique dynamics.
The Ministry also brokers many connections across diverse communities to promote collaboration and a sense of belonging. This has been particularly important during the times of crisis New Zealand has experienced over the past year. We continue to have a strong focus on building relationships between ethnic communities and Māori. These activities are collectively important to building cohesive communities and ensuring ethnic communities have a stronger voice in engaging with the Government.
I am delighted to highlight some of our most prominent achievements attained this year. We:
Took swift action in times of crisis to ensure that ethnic communities remained informed, secure and capable of a speedy recovery. We provided vital information and support during events like the Auckland floods and Cyclone Gabrielle through our engagement advisors, our Incident Management team and the Ministry's dedicated website hub for emergencies.
Successfully established an Analytics, Monitoring and Evaluation function in late 2022 to bolster the Ministry's data and insights capabilities, provide evidence-informed policy advice and monitor outcomes for ethnic communities. Having an established function and more robust Ministry networks in the public sector will continue to improve the accessibility of ethnicity data and address the lack of accurate and up-to-date ethnicity data.
Disseminated the annual $4.2 million Ethnic Communities Development Fund to ethnic communities for 408 community-led projects or activities. This funding has played a pivotal role in enabling ethnic communities to celebrate their unique cultures and forge stronger relationships with tangata whenua.
Introduced intercultural capability tools, such as an eLearning module and translation guide, to help government agencies include ethnic communities in their policy development and delivery of services.
Led events like the Ethnic Advantage conferences, Cultural Kōrero and the EthnicBiz Forum to help create and reinforce connections not only across diverse ethnic communities, but also between them and tangata whenua, mainstream culture and business sectors. These events also created opportunities to learn from each other and build networks that are critical to an empowered civil society.
These accomplishments are only a fraction of our extensive efforts. In the following pages, you will find a comprehensive overview of our accomplishments, the impact we have made in our communities, and the strategic initiatives that have driven our progress.
I want to sincerely thank our dedicated kaimahi in the Ministry for their hard work, and all our partners who worked with us to deliver on our strategy during a tremendously challenging year.
Kia whakatōmuri te haere whakamua – I walk backwards into the future with my eyes fixed on my past.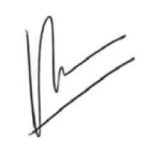 Mervin Singham
Chief Executive
Te Tari Mātāwaka – Ministry for Ethnic Communities