International connections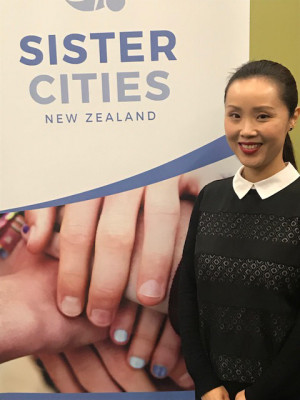 Sister Cities New Zealand(external link) is a national organisation established to promote peace by fostering exchanges between cities in New Zealand and abroad. It aims to facilitate cultural understanding, stimulate economic development and strengthen partnerships between New Zealanders, migrants and international communities.
Every year, Sister Cities hold a Korero event [panel discussion], which focuses on the global issues of the 21st century through the eyes of youth. This year's Korero was held in Christchurch on 28 June, and involved panel discussions designed to encourage links between young people from all ethnicities both locally and internationally. Discussions explored how civic and community engagement promoted better social cohesion and community harmony. Leading to better problem solving and social integration. This year's Korero was proudly supported by the Office of Ethnic Communities via the Ethnic Communities Development Fund.
The event brought together five people from diverse backgrounds to discuss their experience as New Zealanders with strong connections to their cultural heritage. The panel included: Earl John Magtibay from the Philippines, Candy Wu Zhang from China, Philomena Elaine Moana Petaia, a New Zealand-born Samoan, Ashlyn Oswald from the United States, and Kirsten Marsh, who identifies as Eurasian.
All five panel members have lived in more than one place, speak more than one language, and have been educated in different cultural environments. They maintain connections across cultures, throughout New Zealand and internationally. These connections serve them and their communities across a range as areas such as business, interfaith dialogue and cultural exchange. During the korero, they acknowledged the importance of civic and community engagement in building a cohesive society, and the positive role that maintaining their heritage plays in their lives as young New Zealanders from ethnically diverse backgrounds.
Mr Michael Wood, Parliamentary Under-Secretary to Hon Jenny Salesa, Minister for Ethnic Communities, spoke on behalf of the Minister, noting the Hon Salesa's priorities around civic and community engagement.
View the Wellington Korero event.