Ethnic Communities Graduate Programme: Our journey so far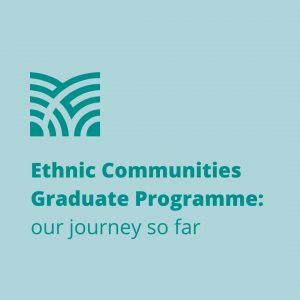 The start of 2022 marked a couple of important milestones for the Ethnic Communities Graduate Programme. The second intake of graduates was welcomed to the public service, and graduates in the first intake reached the midway point of their placements.
The first nine months of the programme have been a rewarding and exciting journey, not only for the graduates but for their host managers and the staff of the Ministry for Ethnic Communities as well. We've put together a video to share this journey with you and tell you more about what we're trying to achieve with this programme and why it is so important.
About the programme: The Ethnic Communities Graduate Programme seeks to address inequities in the representation of ethnically diverse employees across Aotearoa New Zealand's public service by providing a meaningful first employment opportunity to skilled graduates from the country's ethnic communities. More information about the programme is available on our website.