Conversations with Aotearoa New Zealand's Muslim Communities report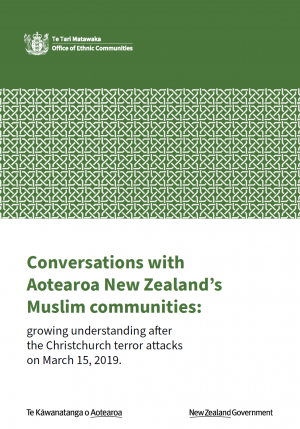 We want Aotearoa New Zealand to be a place we can all be proud to call home.
Following the 15 March 2019 attacks, the Minister for Ethnic Communities and the Office of Ethnic Communities met with Muslim communities across the country.
Government wanted to hear directly from those communities about their concerns and aspirations, and about what changes could lead to a more inclusive Aotearoa New Zealand.
250 people from Aotearoa New Zealand's Muslim Communities shared their time and ideas.
The report presents the key themes from these conversations and identifies opportunities for addressing them.