Additional Funding through Ethnic Communities Development Fund nearly fully allocated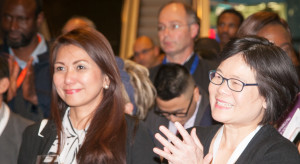 Following the Christchurch terror attacks, the government made an additional $1 million available to fund projects to strengthen ethnic communities affected by the attacks. This funding has nearly been fully allocated.
"The special funding round has received 48 applications since it opened. So far, grants totalling $593,721 have been made to 18 groups," says Anita Balakrishnan, Director of the Office of Ethnic Communities.
"We are currently assessing 14 additional applications, requesting $599,037. We expect to stop accepting applications at midnight Thursday 20 June 2019 as all funding will have been allocated."
"The projects that have received funding so far are diverse, and really show the effort being put in across New Zealand to strengthen communities affected by the Christchurch attacks. We have provided funding towards projects including assessing security at mosques around the country, providing health and support workers trained to work with Muslim communities and community events that bring together faiths and ethnicities to foster deeper understanding," says Anita.
"If you have been working on an application and have not yet submitted it, you can contact a Community Advisor on 0800 824 824 or email community.matters@dia.govt.nz to discuss your options," says Anita.
The next regular funding round through the Ethnic Communities Development Fund opens on 14 August 2019.
The fund is open to projects in the next calendar year which improve social cohesion, and support the development of ethnic communities. Applications close on 25 September 2019.