15 years on: Maintaining language and faith in Christchurch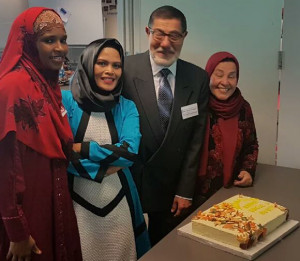 15 years ago, Ibrahim Abdelhalim and his wife Salwa started the annual Arabic language and Qur'an competition in Christchurch. Ibrahim, current president of the Canterbury African Council and long serving member of the Canterbury Muslim Community Trust, explains that the language group aims to teach all interested children the Arabic language, and Islamic culture as a means of creating harmony between diverse religious and ethnic groups. Ibrahim believes in promoting the peace and loving nature of Islam to the younger generation.
The free classes take place in the upper Riccarton Library three times a week and hosts 65 students. Earlier this month, the group held an annual prize giving event, distributing certificates and gifts to all children and sharing a home cooked meal.
Further information is available on The Heritage and Community Language Celebration Guidelines.