Youth Speaking Up for Race Unity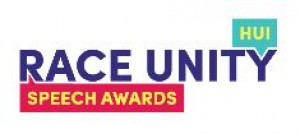 New Zealand youth are inspiring action on race relations in New Zealand.
Regional heats of the annual Race Unity Speech Awards were held across New Zealand from 10-11 April 2019. Thoughtful speeches on "Speaking for Justice, Working for Unity" were presented by our youth.
The winners will go on to represent their regions in the National Race Unity Speech Award Competition in Auckland from 10-11 May 2019.
The public are welcome to attend the regional and national speech awards at these dates and venues(external link).
Young people aged 15-30 are welcome to join the conversation about race relations in Aotearoa at the National Race Unity Hui.(external link)
The Hui is a chance to gather inspirational young thinkers who want to deepen their understanding of race issues and share ideas on how New Zealand can become a more just and unified society.
Insights from the Hui will help shape the youth statement on race relations and will be released publicly in May 2019.
The Hui is being held at Te Mahurehure Marae in Auckland on 11 May 2019 and is free to the public to attend. Register to attend the hui(external link).(external link)
These initiatives have been organised by the NZ Baha'i Community with generous support from NZ Police, the Human Rights Commission, the Office of Ethnic Communities, the Hedi Moani Charitable Trust and Multicultural NZ. These organisations are leading initiatives to foster unity in diversity across Aotearoa New Zealand.