Supporting Active Citizenship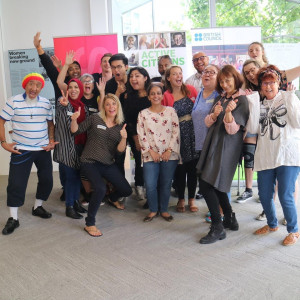 SPLICE, an Auckland-based movement aimed at connecting communities, has recently been supported by the Ethnic Communities Development Fund to launch Active Citizens in New Zealand.
Active Citizens< is a social leadership programme developed by the British Council. The programme aims to build skills in intercultural awareness, problem-solving and positive community engagement. The programme has connected over 50 countries, and helped launch over 7,500 community-based social action projects.
Aligning with SPLICE's commitment to connect and build communities through courage, inclusivity, and compassion, the movement hosted two Active Citizenscourses over three days in Auckland.
The Office of Ethnic Communities recommended ethnic community leaders to attend the programme, with the aim of enhancing citizen participation. One of these leaders was Chanda Shah, from the Earth Action Trust.
"Thank you for recommending me for this workshop. It has been a very enriching and rewarding experience" said Chanda.
"The event was very well planned and executed. It was insightful and taught me the importance of conducting ourselves, especially in a diverse and multicultural city like Auckland."
Chanda also acknowledged the Office of Ethnic Communities' commitment toward increasing active citizenship by empowering ethnic communities to participate in community and civic activities.
If you are interested in finding out more about SPLICE, visit their website at www.splice.org.nz(external link).
To hear further feedback from participants of the March 2018 Active Citizens pilot programme, watch this video.