We are excited to release Professor Edwina Pio ONZM's new book Aotearoa and Bharat Māori-Indian.
Professor Pio's book explores early connections between Māori and Indians, the themes that bonded them, and profiles several Māori-Indians. It also describes some of the ways in which the relationship between the two communities has been strengthened over the years.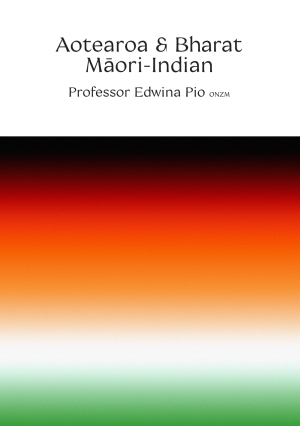 We are proud to support this book by Aotearoa's first Professor of Diversity and recent recipient of the Officer of the New Zealand Order of Merit in the King's New Year Honours.
Read Aotearoa and Bharat Māori-Indian
Professor Pio's new book is one of the initiatives we support which help to build a deeper understanding of the connection between tangata whenua and ethnic communities.
Others initiatives include Ti Tiriti – Treaty People, an organisation which translates Treaty documents into different languages and runs workshops on the Treaty of Waitangi, and Manawaka Ao, whose vision is to build capacity, awareness and capability of women across ethnic communities of colour and to strengthen relationships with tangata whenua.
As we recognise Waitangi Day today, our national day, we want to thank Professor Pio, these organisations, and others for the work they are doing in this space.
To learn more about Waitangi Day and its importance visit the Waitangi Treaty Grounds website: Waitangi Treaty Grounds | Visit, Learn, Educate | Waitangi