New Family Violence Law takes effect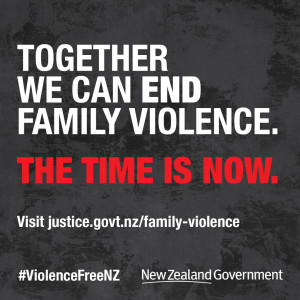 On 3 December 2018, strangulation or suffocation, coerced marriage or civil union, and assault on a family member were introduced as amendments to the Family Violence Act 2018. Now, these behaviours are prosecutable under the Act as practices of family violence. Changes have also been made to help reduce trauma and improve the court experience for victims of family violence.
Police are called out to a family violence incident every four minutes. Family violence can happen to anyone, not only children and partners. The new law recognizes that it's not OK for anyone to hurt a person they are in a family relationship with. Assault on a person in a family relationship carries a maximum penalty of 2 years imprisonment and victim and family safety are a primary bail consideration for a defendant charged with a family violence offence.
Reducing family violence is one of the Government's key priorities and was a key theme at the Ethnic Communities Ministerial Forum, hosted by the Minister for Ethnic Communities Hon Jenny Salesa in May 2018. As part of this work, the Office of Ethnic Communities have partnered with the Ministry of Justice to support the delivery of their Safer Communities initiatives.
The Ministry of Justice has made videos about each of the new amendments which you can view from the links below or share using the hashtag #ViolenceFreeNZ
Assault on a Family Member(external link)
Forced Marriage(external link)
Strangulation and Suffocation(external link)