Minister's update - May 2018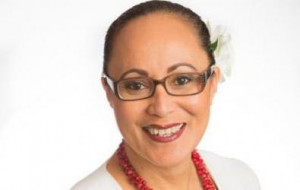 Kia ora, mālō e lelei, talofa lava, namaste, ni hao, mabuhay, annyeonghaseyo, and very warm greetings to you all.
Ramadan has well and truly begun, with the first glimpse of the crescent moon on 16 May. Ramadan is observed by Muslims worldwide as a month of daily fasting, from sunrise to sunset, to commemorate the first revelation of the Qur'an to the Prophet Muhammad. Ramadan is a season of commitment, compassion, sharing, and peace.
As Ramadan ends I will have the honour of hosting the annual festival of Eid ul-fitr in Parliament. Hosting Eid ul-fitr is an opportunity to celebrate and acknowledge our Muslim communities' contributions to the development of New Zealand's rich national identity. Muslim New Zealanders have added much to our cultural richness, and diversity of talent and skills.
Celebrations such as Eid ul-fitr play an important role in making New Zealand a more informed and inclusive nation. I would like to encourage you to attend Eid ul-fitr celebrations in your communities and learn more about key principles of Islam such as forgiveness and kindness. Community organised events are a good opportunity to connect ethnic and religious communities to each other, across communities and wider society.
This month I hosted the Africa Day celebration in Parliament, where I welcomed over 50 African community members, diplomats, and Parliamentary colleagues. It was an opportunity to recognise and celebrate the contributions of African communities in New Zealand.
I also hosted the Safer Communities Ministerial Forum in Auckland with Mr Michael Wood, Parliamentary Under-Secretary for Ethnic Communities. We invited key stakeholders from government, and ethnic community leaders to work together in creating sustainable, long-term interventions that will improve safety in our communities. The Forum paves the way to identifying solutions, and how government and communities can work together to implement them. I will update you all as this work progresses.
I hope you all stay warm as winter beckons.