Chinese New Settlers Service Trust begins a new chapter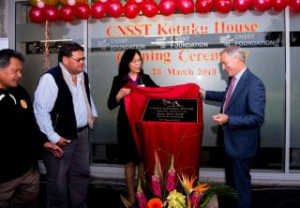 The Minister for Ethnic Communities, Hon Jenny Salesa, along with other dignitaries opened Kotuku House on the 28 March 2018.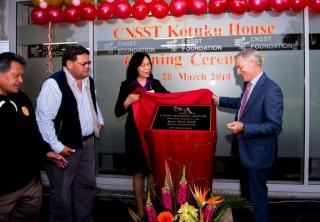 Jenny Wang started Chinese New Settlers Service Trust from the garage of her home. Her 20 year journey has led her back to where it all began, with the launch of Kotuku House, located near her first home in Manukau.
Kotuku House is the Trust's first social housing project, built in partnership with the New Zealand Government. It focuses on Asian senior citizens who have significant barriers in accessing the private rental market in Auckland. The building has 36 one bedroom units and will also serve as the Trust's office premises, where wrap-around services and facilities will be provided for residents and the wider community. This is a great initiative demonstrating a successful partnership between Government, private and not-for-profit organisations.
Kotuku House showcases a sense of belonging and appreciation of the Chinese community, and their sense of loyalty and commitment to contribute to Aotearoa New Zealand.
With the launch of the social housing project, the Trust changed their named from Chinese New Settlers Services Trust "华人社区服务中心 (简称:华社服)" to CNSST Foundation "华社服基金会(简称:华社服)" to better reflect their purpose and values.
For more information check out their website.(external link)