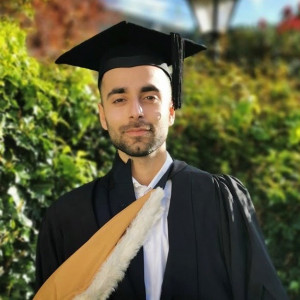 I grew up in Pakistan & moved to Aotearoa at the age of 19.
Tell us about your graduate placement and your host agency.
I work at Inland revenue. I'm based with the Tax Technical team as a Graduate Project Analyst & Advisor. Our job is to make Tax easier for New Zealanders. In other words, more accessible.
Is there a career goal you are working towards?
I want to learn, grow and help serve the people of New Zealand. This grad programme is just the first step towards my long journey in the public sector of Aotearoa.
Why do you think it's important to have a diverse Public Service?
I think diversity will lead to innovative solutions for complex problems, as people come from different backgrounds. It will also mean we achieve a true representation of Aotearoa, as our ethnic minorities make up close to 20% of the population. It's also important as a step towards inclusion and representation and, in the long term, will help tackle issues including racism and hate crimes. Representation helps strengthen & unify a nation.
What advice do you give to graduates considering a career in the Public Service?
It's a great opportunity to serve the people of Aotearoa. As a public servant, one should have a spirit of service and the urge to learn. Just have an open mind!