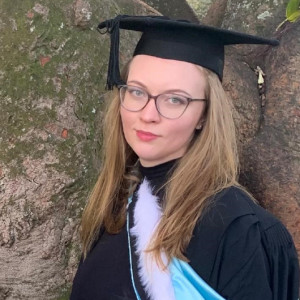 I am originally from Russia. My hometown is Novosibirsk, a young industrial city on the Trans-Siberian Railway and the third biggest city in Russia. It is in Southern Siberia and sits on the river Ob, which flows across Siberia into the Arctic Ocean.
Most of my ancestors came to Southern Siberia from the European part of Russia in the 19th century. Today all my family still lives in various parts of Siberia.
Tell us about your graduate placement and your host agency.
I am seconded into the Ministry of Education. I am part of the Te Puna Hanganga Matihiko (Infrastructure and Digital) business division, which oversees areas such as school property and transport among others. I work in the operational workforce development team. We support the Te Puna Hanganga Matihiko teams in their learning and development and change needs.
Right now, a few of the projects I am working on include reshaping the onboarding experience for new employees and redesigning our intranet hub.
Is there a career goal you are working towards?
At this point, my main career goal is to work out which parts of my current role I enjoy the most and start building on those skills. My role gives me an amazing chance to work with teams across our entire business unit, giving me insight into different roles and opportunities that the public sector can offer. I work towards my goal by taking on varied projects that will expose me to new people and new teams.
Why do you think it's important to have a diverse Public Service?
New Zealand is a cultural enigma and a melting pot of different ethnicities – the Public Service must represent the diverse community that it serves.
A diverse workforce directly contributes to providing a better service to New Zealanders: it promotes a better understanding of issues, effective problem-solving and consequently increased productivity. I think a diverse Public Service is key to building a strong, prosperous, and inclusive nation.
What advice do you give to graduates considering a career in the Public Service?
My advice would be to look out for opportunities to gain work and/or volunteering experience, not only to enhance your CV but to get insight into the type of work you enjoy and are motivated to do.
I made a firm decision to start my career in the public sector when I was able to compare the different experiences of working in the public and private sectors. I enjoyed my internship with the Police Prosecution Service so much I immediately started applying for Public Service roles. Thus far I have not been disappointed in my decision.