Sikh Community celebrates 549th birth anniversary of Guru Nanak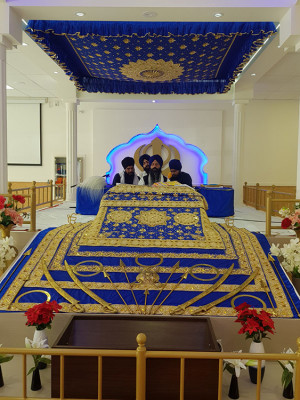 On 23 November 2018, Sikhs from all over the world will celebrate the 549thanniversary of the birth of Shri Guru Nanak Dev Ji, founder of the Sikh religion.
Celebrations across the globe include langar, or free kitchen, a concept introduced by Guru Nanak where food is prepared, served and shared by volunteers. The practice has remained an important tradition at all Gurudwara (Sikh Temples) throughout the world. A 48 hour recital of writings from Shri Granth Sahib, the Sikh holy book, is another popular form of celebration.
The Sikh population in New Zealand is estimated to be 19,000, with nearly 600 living in Greater Wellington region. Manjit Grewal, a member of the New Zealand Sikh Society, is encouraging all who are interested to attend and participate in langars across New Zealand.
On 30 November, the New Zealand Sikh Society in Wellington will hold Kirtan (recital of hymns) from 10.30am-12pm and share food with the wider community at Parliament Lawns from 12pm-12.30pm.