Additional funding for Ethnic Communities welcome news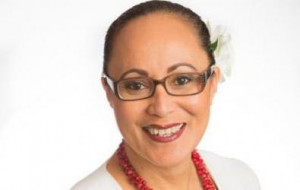 Minister Jenny Salesa has announced that we will receive an additional $9.4 million in funding to boost our capacity and capability.
In a pre-Budget announcement, the Minister said that the Government is committed to the wellbeing of New Zealand's ethnic communities, and to providing ongoing support to our Muslim communities in the wake of the 15 March terror attacks. Here's what the Minister had to say:
"It is crucial for our ethnically diverse and multi-faith communities to be connected, engaged and supported – and know that New Zealand continues to be a peaceful country. The Wellbeing Budget provides $9.4 million over four years to strengthen our ethnic communities. This follows an additional $1.8 million for the ethnic communities portfolio announced in April.
"This initiative is an important part of achieving the Government's plan to build healthier, safer and more connected communities."
Anita Balakrishnan, the Office of Ethnic Communities Director, says that securing this funding is good news.
"We have a broad range of responsibilities to proactively support our ethnic communities, such as ensuring their voices are represented in government policies and services, and ethnic communities are participating fully in New Zealand society. The additional funding means we can build our community presence to do this more effectively across New Zealand," says Anita.
"The additional funding also helps us provide ongoing support to New Zealand's Muslim communities in the wake of the Christchurch terror attacks.
This latest announcement comes on top of funding announced in April, which included an additional $1 million to the Ethnic Communities Development Fund. The Fund supports initiatives that aim to improve New Zealand's social cohesion and development of our ethnic communities. The contestable funding is specifically aimed at communities affected by the Christchurch terror attacks. You'll find more information on the Fund, including how to apply, on our website.