Interpreter
Interpreter is the same transfer of meaning in an oral / aural way. Use Language Line telephone interpreting service.
Translator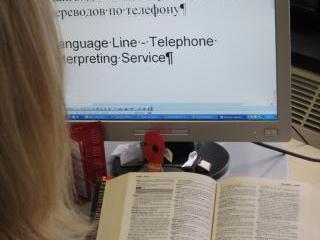 Translation refers to a movement of meaning between languages in printed form. Find them and their New Zealand society.
The Translation Service provides professional translation services to businesses, central and local government, education providers and private individuals. The opening hours are from 8.30am - 5.30pm Monday to Friday.
Website: www.translate.govt.nz(external link)
Email: translate@dia.govt.nz
Freephone: 0800 TRANSLATE (0800 872 675)
Phone: +64 4 460 2220

Courier:
Translation Service
Internal Affairs
Level 5, 120 Victoria Street
Wellington 6011
Physical address:
Translation Service
Archives New Zealand
10 Mulgrave Street
Pipitea
Wellington 6011
Postal address:
The Translation Service
Internal Affairs
PO Box 805
Wellington 6140

The New Zealand Society of Translators and Interpreters also list available translators at www.nzsti.org(external link)