Book a professional telephone interpreter with Language Line.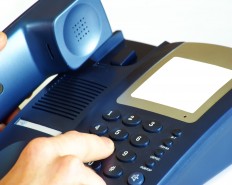 We require 24 hours advance notice for a booking request.
There is no charge for booking. A booking is not usually necessary. Reasons you may wish to make a booking could include length of call or complexity of the assignment.
The Language Line administration office is open 9-4pm, Monday to Friday. Please email the team at language.line@dia.govt.nz with the following details:
Organisation: (including branch; PHO/DHB name for health services providers)
Full Name:
Contact Phone:
Email:
Booking Date:
Start Time:
End Time:
Language:
Gender of the interpreter (if applicable):
Comments for booking:
Once the interpreter accepts the job, you will recieve a confirmation email along with the booking number and call instructions. Please make sure to quote the booking number when you ring through to the Language Line Contact Centre.
Please note that this is for a telephone interpreter only. We do not offer face to face or translation services.
Cancellations
We require 24 hours advance notice of the cancellation of any booking. If the booking is not used or cancellation is received with less than 24 hours notice, you will be charged for the call. For cancellations of bookings, email language.line@dia.govt.nz with the booking confimation number.