The Diversity Network is a charity based in Whanganui-a-tara, Wellington. It aims to connect ethnic communities across Aotearoa.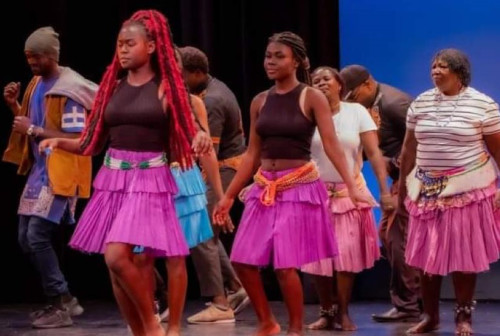 In 2022, the Network applied for, and was awarded an Ethnic Communities Development Fund grant to hold a Diversity Festival. The festival sought to promote a more diverse and inclusive Aotearoa by celebrating the social and cultural richness of migrant and refugee-background communities. The funding covered important aspects of the project including organisation, promotion and supplies to run the event.
The 2022 festival saw participants and performances from a wide cross-section of Wellington's diverse communities, including those representing Ukraine, Colombia, Egypt, Karen, Luo, Tigray, Somali, Vietnam and Brazil. Participants said they felt seen, united, inspired, and celebrated.
Communities also connected through a shared sense of bonding from the event, which for some communities, was their first time engaging with others in this way.
The Diversity Network was pleased with good attendance numbers, including from officials and diplomats. They were most surprised by the number of new communities who approached the Network, eager to become involved in future Diversity Festivals. The Diversity Network intends to run the festival annually, with the next one scheduled for November 2023.
For more information on the Diversity Network, visit their Facebook page.