Our Operating Principles are about how we work in the Office of Ethnic Communities, and they reflect the reality of being a relatively small Office with a broad operating context and an increasingly diverse population to serve.
These Principles influence both how we will prioritise and sequence work and how we will identify key strategic partnerships across the public, private, and community sectors to maximise our impact.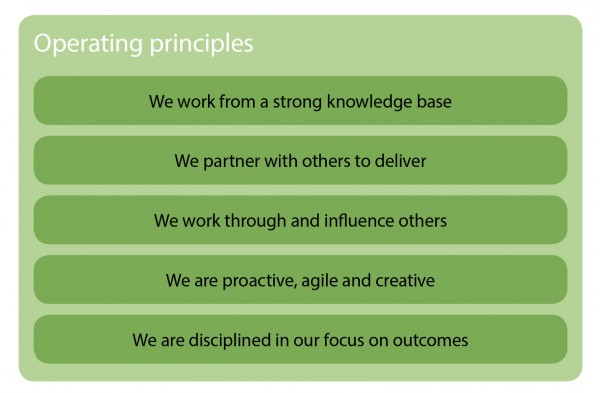 Our Operating Principles communicate how we work from a knowledge base informed by a combination of research and analysis and direct intelligence from our community engagement function and expertise.
They reflect that we invest in relationships across the whole 'diversity eco system' and that we have a clear understanding of where we are best placed to lead or partner on progressing initiatives or issues, and where we are best placed to offer guidance, encouragement, or other support for others to lead.
The overall approach to our work needs to be one that is proactive and agile – maintaining a keen eye on our overall strategic direction and the specific outcomes sought via any particular work item – and also able to respond efficiently to changing dynamics and circumstances.